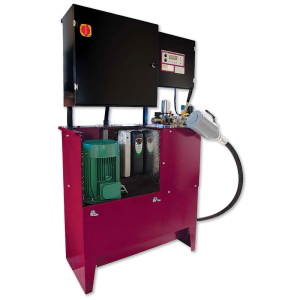 Hydroware® products have become well established in the UK market and are now one of the leading manufacturers in the area of lift hydraulic systems. As a result, Hydratec has been successfully installing the Hydroware low energy integrated Hydroelite hydraulic control and drive systems for a significant time.
The Hydroelite product is an integrated control and drive system for hydraulic lifts. The heart of the system is a unique patented valve that through servo technology, obtains completely different characteristics than conventional systems.
The lift arrives to the floors with direct approach that dramatically reduces the energy consumption by 50% and also increases the traffic capacity. Benefits include a 40% heat reduction and a 33% power demand reduction over traditional hydraulic lift systems.
The system is self-learning and does not demand any manual adjustments during installation. One of the great benefits with Hydroelite Vidi is that the power demand is only one third of that required by traditional hydraulic lift systems. This means that you can downsize the isolator and save money.
Looking for other energy efficient VVVF options? Click on the links below to see what we can offer to our customers:
For more information contact us by phone, email or our quick online form.