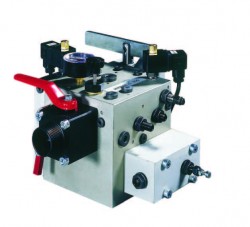 Italian manufacturer Hydronic Lift SPA supplies a range of lift equipment for hydraulic driven lifts, including the Hydronic ESC System. As a specialist hydraulic lift contractor, Hydratec has been successfully specifying and installing Hydronic equipment to many of our established UK customers for some time.
Hydronic introduced a system using their ESC (Energy Saving Concept) Inverter, which significantly reduces energy consumption by 25-30% in most cases. ESC increases the efficiency of the hydraulic system, reduces noise levels and improves ride quality. The new VVVF valve design, (unique to Hydronic) was specially developed for the ESC system designed to reduce the power unit's hydraulic losses of up to 60%, thus reducing the motor power required to the motion of 1.5-2 kW resulting in lower oil temperatures.
Looking for other energy efficient VVVF options? Click on the links below to see what we can offer to our customers:
For more information contact us by phone, email or our quick online form.