Bucher SUPERCAPS Installation at Hospital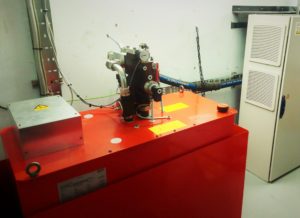 Working alongside the lift service provider for a hospital in Surrey, Hydratec has recently completed a Bucher SUPERCAPS installation on the lift in operation there.
With the aim of improving the energy efficiency of the lift, the SUPERCAPS reduces the current draw from the mains and saves the hospital money.
See the results in the graph below – the green line displays the current draw under normal conditions, whilst the blue line shows the current draw with the SUPERCAPS installed (both operating under a full load).
We couldn't be happier with the results!