Hydratec smart™ hydraulic modernisation packages in Great Suffolk Street, London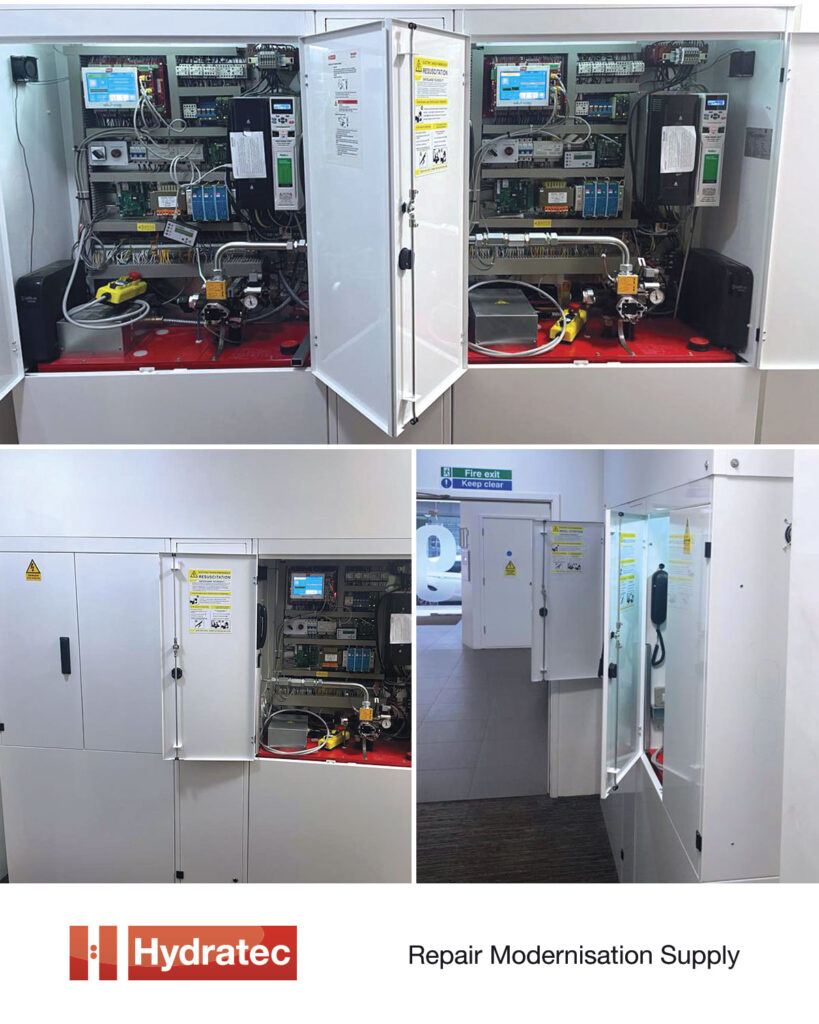 Previously refurbished in 2020, the building's two existing 5-stop machine-room-less hydraulic lifts were having reliability issues. As a result, Hydratec was approached for the supply and installation of two Hydratec smart™ hydraulic lift modernisation packages. Included in the smart™ packages were Thames Valley Controls controllers and Bucher iValve power units.
Due to the client's request for the units to be easily accessible and to blend in with the building's aesthetics, the smart™ cabinets were tailor-made to match the building's colour scheme and were built into a recess. Now fully complete, the installation project also included removing the power units from the pit to the landing and relocating the incoming mains power supply.