Bespoke Solution for a Critical Lift in a London Landmark Building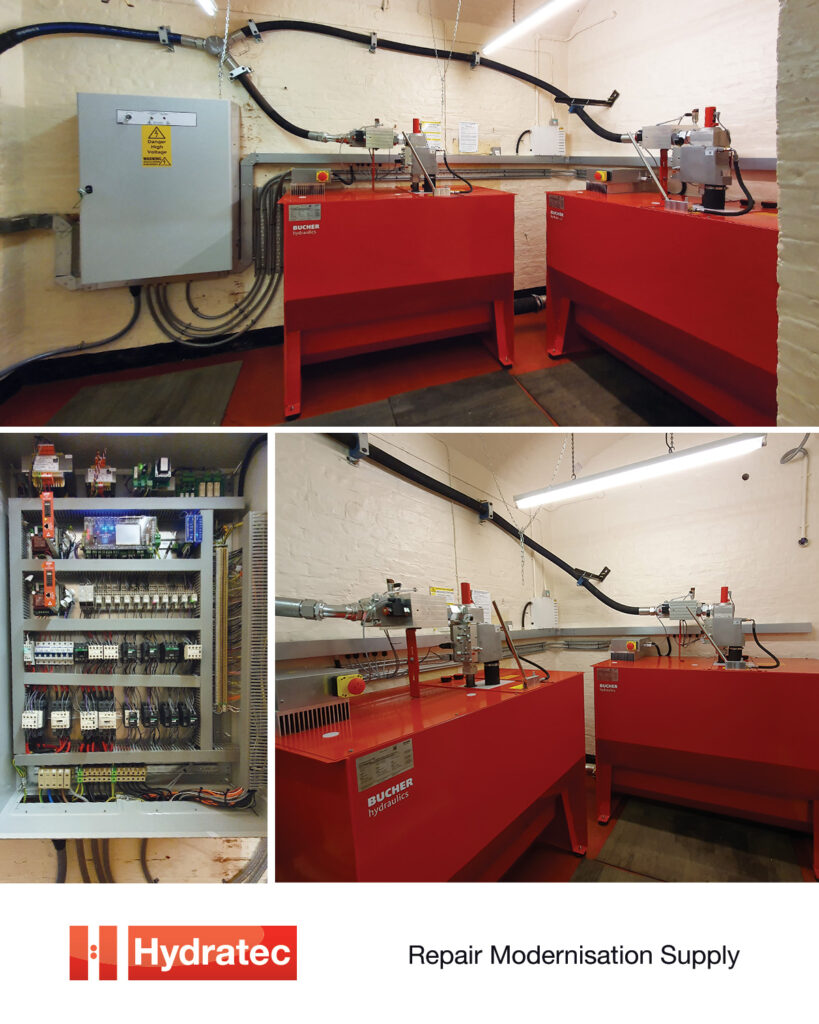 Hydratec were asked to provide a bespoke solution for a critical lift located in a well-known London landmark building. The lift had been suffering from ongoing reliability issues. It had been originally supplied with two tank units, the tank units were linked to allow one tank to take over in the event of failure of the other. The changeover system was very complicated and our brief was to replace the tank units and make the changeover very simple.
We achieved this by using a twin Bucher Hydraulics LRV power unit with twin A3 valves and a bespoke Lester Control Systems Ltd control system. The whole system can now be swapped from tank to tank with the use of just one key switch, irrespective of lift position. Our team carried out the modernisation on behalf of one of our customers and the client is very pleased with the result.
If you need any bespoke hydraulic solutions we are here to help; our next 'off the wall' project is a hydraulically-operated, counterbalanced moving wall in a listed building in London.