Bucher REGEN systems installed in the Palace of Westminster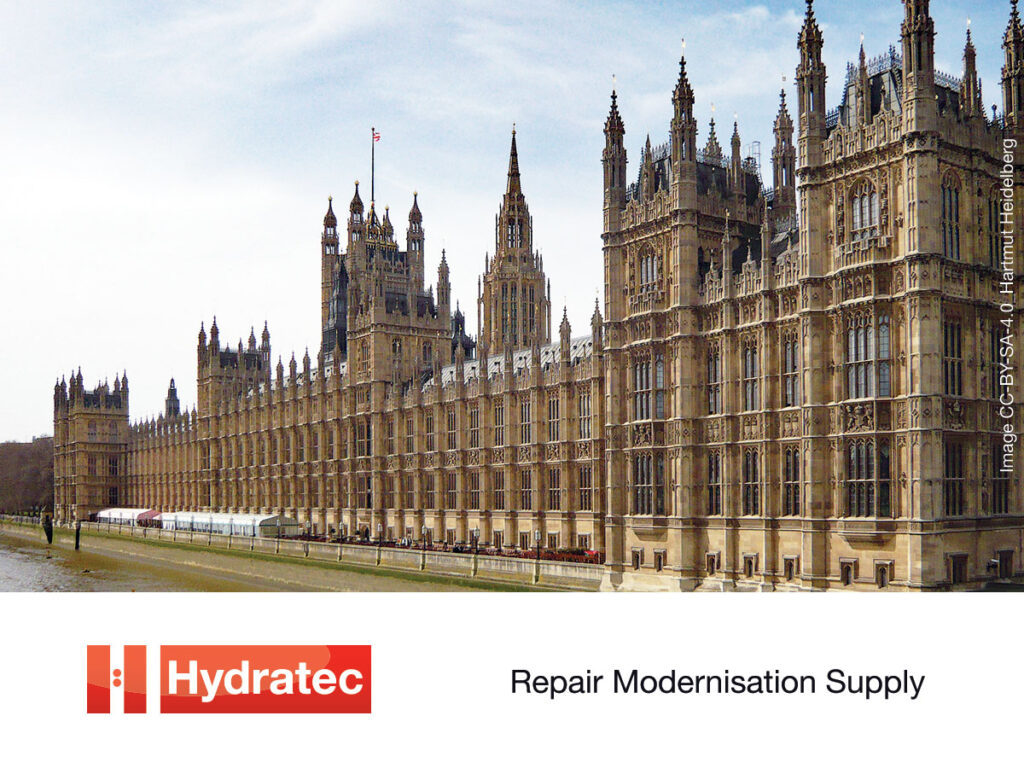 Working on behalf of our client, Hydratec have installed three Bucher REGEN systems within the Palace of Westminster.
One of the lifts was using a Bucher BERIPAC™ system, that was to be converted to a conventional 2:1. For those of you not familiar with the BERIPAC, this system used a pulling cylinder rather than a conventional cylinder. The car sling, roping system, pulley and cylinder were converted and a new motor room was formed to house the drive unit and controller. The accumulators were removed and the REGEN unit installed.
Below are some diagrams explaining the conversion process. If you would like more information on converting the BERIPAC system, please get in touch.