First Aid training at Hydratec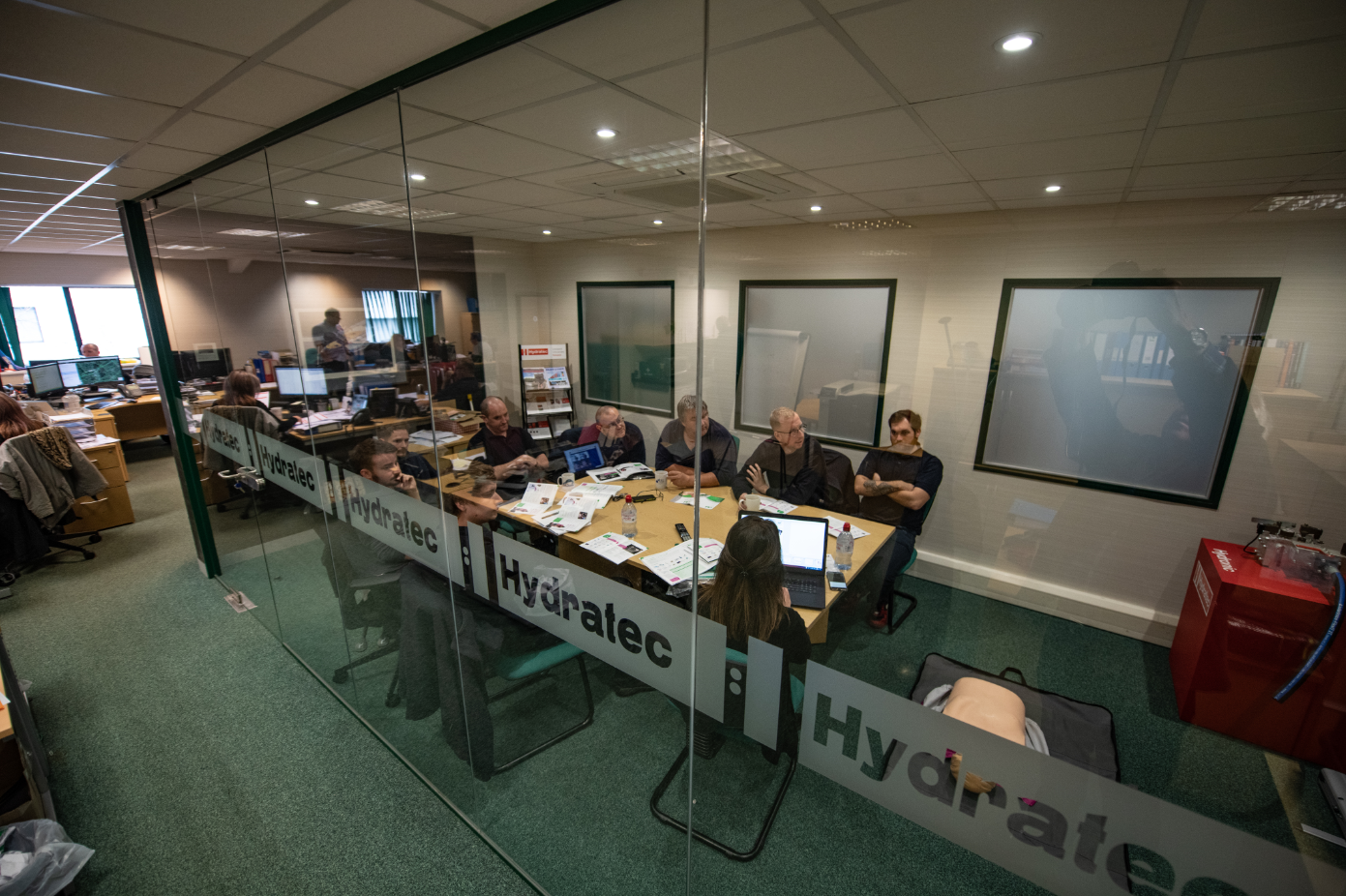 Hydratec has an excellent safety record, and we are keen to ensure that this continues!
Last week, our engineering teams attended Hydratec's latest First Aid training at our Southern office in Yateley.  It is important that our staff are up to date with their First Aid Qualifications, and continue to be aware all of the latest developments and guidelines on significant Health & Safety elements as set out by the HSE.
We want to ensure that our customers have qualified First Aiders working on site, who are always available to help in emergencies and reinforces the company ethos that health & safety is a vital part of our work and a priority for us.
A big thank you to our engineers for participating in the First Aid training and their ongoing commitment to Hydratec.