Hydratec are now Safecontractor Accredited!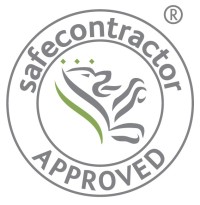 It's been a great start to the year for Hydratec, now that we are now officially Safecontractor accredited.
The Safecontractor scheme has over 22,000 contractor members and growing – uniting a community of responsible and reliable businesses who put safety at the forefront of everything they do.
Only those with the highest of safety standards – measured through two thorough audits – are accepted by the scheme, and Hydratec were extremely honoured and proud to have achieved such a renowned and recognisable accreditation.
This glowing sign of approval enables our clients to trust that we meet all the appropriate compliance standards, and that as a company, we hold the safety and wellbeing of our own employees and clients' employees as a priority.
We believe our acceptance into the growing list of Safecontractor's 22,000 members is down to our strict commitment to subcontractor safety. We always have, and always will ensure that all of our hydraulic specialists rigorously put into place the health and safety practices they are trained for, as well as ensuring the sites we work in have gone through the relevant inspections. This accreditation shows our current, and potential, customers in the lift industry, that they can rely on us to get a job done safely, without posing risk to those involved or those in the vicinity of the works.
To read more about the services we can provide as your Safecontractor approved sub-contractor click here.
Safecontractor Website: http://safecontractor.com/home/