Hydratec's new transporter vans have been delivered!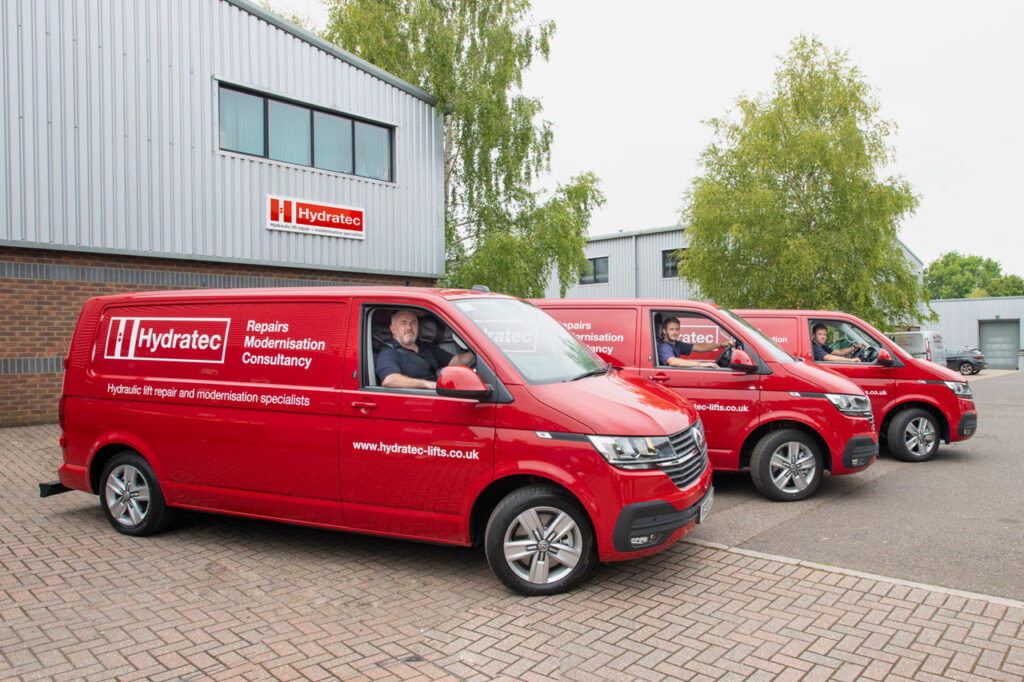 Last week saw the arrival of the first of our nine new Volkswagen Transporter vans, all being delivered to our offices in Yateley and Heywood, between 13th and 21st August.
We are all very pleased with our new vans as one of the decisions to buy them was based on their safety features which includes a forward collision warning with emergency braking. Additionally, we chose automatic transmission for all nine vans, to help reduce driver fatigue in heavy traffic.
Each of the vans' load compartments has been heavily customised to allow Hydratec engineers to carry essential day-to-day items and undertake minor repairs on-site. The vans all have first aid kits, sanitising and handwashing stations with hot and cold running water.
The first group of engineers have kitted out the vans with essential parts and the tools needed for their day-to-day work and started their work this morning in their smart new vans.